Est. 2014
Hello there! Welcome to the Five Nights at Freddy's Fanon Wiki! This wiki is currently boasting 1,947 pages and a wide userbase. Be sure to read the Rules, especially if you plan to join our community and create pages.

Main page: Staff

Bureaucrats: The head admins of the wiki.

Admins: Those who administrate the wiki.

Assistants: They assist the admins. They have both content mod and discussions mod rights.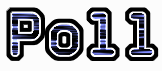 Which group the best of the Pizzeria Simuatlor catalog?
Previous poll was: Who is your favourite Sister Location character? (6/4/2017)
Circus Baby - 9
Bidybab - 2
Ballora - 8
Minireena - 2
Funtime Freddy - 44
Bon-Bon - 14
Funtime Foxy - 22
Ennard - 16
Yenndo - 2
Lolbit - 9
Create blog post
Blogs
FNAG 5 is the fifth game of the Five Nights at G franchise.










Image Name Starting Room Night Active Role/A.I

Ignited G Order Room Night 3

Night 1 (powerout)

The leader of the gang , and the self-insert of…

Read more >

so i have changed my name, as you can see. i couldn't make pages, but i messaged myself and i can write blog posts.

so that's how fandomafia works.

Read more >
See more >