Est. 2014
Hello there! Welcome to the Five Nights at Freddy's Fanon Wiki! This wiki is currently boasting 2,136 pages and a wide userbase. Be sure to read the Rules, especially if you plan to join our community and create pages. To see our best work, check out the suggested reading!

Main page: Staff
Bureaucrats: The head admins of the wiki.
Admins: Those who administrate the wiki.
Assistants: They assist the admins. They have both content mod and discussions mod rights.
Content Moderators: They are able to delete and move pages.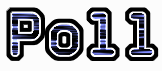 Which group the best of the Pizzeria Simuatlor catalog?
Previous poll was: Who is your favourite Sister Location character? (6/4/2017)
Circus Baby - 9
Bidybab - 2
Ballora - 8
Minireena - 2
Funtime Freddy - 44
Bon-Bon - 14
Funtime Foxy - 22
Ennard - 16
Yenndo - 2
Lolbit - 9
Create blog post
Blogs
Hi! I have some fanon games coming up, but I don't really know what one to do, first. Vote in the poll below to figure out which one I'll do first. Thank you! https://www.strawpoll.me/19284786

Read more >

It feels weird typing something here again.

The wiki has really changed in the past two years since I stopped being constantly active. Wow. I'm mainly putting this out to let everyone from the past kn…

Read more >
See more >
Community content is available under
CC-BY-SA
unless otherwise noted.