Est. 2014
Hello there! Welcome to the Five Nights at Freddy's Fanon Wiki! This wiki is currently boasting 2,392 pages and a wide userbase. Be sure to read the Rules, especially if you plan to join our community and create pages. To see our best work, check out the suggested reading!

Main page: Staff
Bureaucrats: The head admins of the wiki.
Admins: Those who administrate the wiki.
Assistants: They assist the admins. They have both content mod and discussions mod rights.
Content Moderators: They are able to delete and move pages.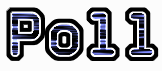 Which group the best of the Pizzeria Simuatlor catalog?
Previous poll was: Who is your favourite Sister Location character? (6/4/2017)
Circus Baby - 9
Bidybab - 2
Ballora - 8
Minireena - 2
Funtime Freddy - 44
Bon-Bon - 14
Funtime Foxy - 22
Ennard - 16
Yenndo - 2
Lolbit - 9
Create blog post
Blogs
In Jake Jazzdog's Ultra Night, Mario is Confirmed a Red Panda alongside his Counterparts. Reasons Why:

I like Red Pandas.
I think a Red Panda looks good on Mario alongside his Counterparts.

Read more >

Credit to Scott Cawthon & Top2456/KamilFirma for the icons.

( yeah, it fucked up. So here's a list. )

Freddy

Bonnie

Chica

Foxy

G. Freddy

Endo-01

Phone Guy

T. Freddy

T. Bonnie

T. Chica

Mangle

BB/JJ Duo

W. Freddy

W. …

Read more >

Well, as most of you (or some) have followed my walk on this wiki, I was always active when I could, I always tried to update you and my pages and I always tried to socialize with some people here on…

Read more >
See more >
Community content is available under
CC-BY-SA
unless otherwise noted.