---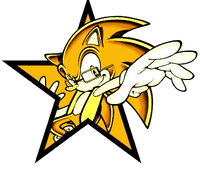 VentureSonic's Refined Pages
This page is apart of VentureSonic's refined pages, meaning it's one that's actually good. It's also owned by Venture, so do not edit without permission or if you're adding categories or fixing grammar/typos.
---
Under Construction
One Night of Everything World is currently under construction. That means some things featured may not be final and will be edited in future. This could also mean you can request ideas in the comments or edit the page if allowed. However, it's best to ask to edit the page, or check if the page has a "public" template.
| | |
| --- | --- |
| | One Night of Everything World is public, meaning you can edit the page to add content that the creator finds acceptable. However, rules on vandalism or editing other people's work without permission still apply. If the creator of the page offers any rules about editing their page, follow them. |
One Night of Everything World is the finale of the One Night of Everything trilogy, tying the non-existent story together. It was built off of FNAF World: The Return to Animatronica's engine.
Story
The player (whatever character chosen as team leader) is greeted by subconscire, who tells you that the world of Breinland is being attacked by the Nightmare Eaters. It's up to you to go through the five locations of Breinland before attacking the Nightmare Eater's leader at the Nightmare Dimension.
Playable Characters
All characters from FNAF World: The Return to Animatronica reappear alongside:
Attacks
All moves from FNAF World: The Return to Animatronica reappear alongside:
Locations
Animatronic Valley
A grassy forest where the world of Animatronics live. Surrounded by trees and rivers. To the right is Cheese Desert and to the left is Poison Jungle, blocked by the Toxic Gate.
Cheese Desert
A sunny desert with various pools of types of sodas and pizza sculptures.
Mustard Pyramid
A maze-like pyramid filled with puzzles and flames. The boss of Cheese Desert and Toxic Gate Key is found here.
Poison Jungle
A jungle filled with rivers of poisoned water. To the left of Animatronic Valley and the pathway to Shadow City.
Shadow City
A dark city with stormy weather.
tba
Enemies/Bosses
Trivia
Community content is available under
CC-BY-SA
unless otherwise noted.